The Whole Student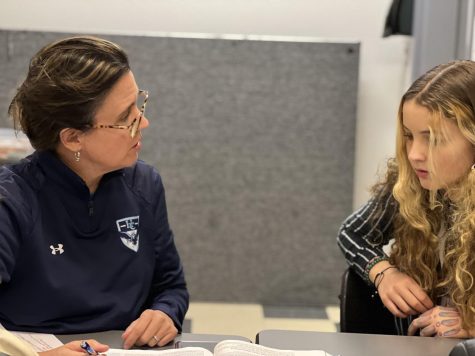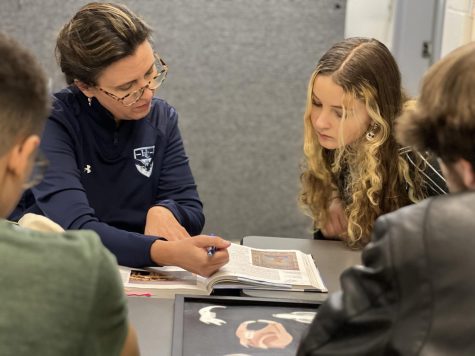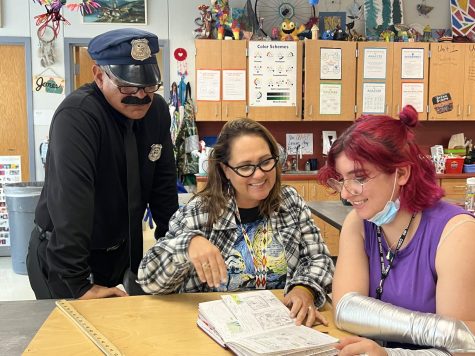 Social-emotional skills (SES) are essential for the success of students not only in school but in the real world. These skills guide us in being more mindful of others, managing our emotions, and overall gaining confidence in ourselves and those around us. However, some teachers have noticed that many students' social and emotional skills aren't as good as they once were.  
   Students want to go somewhere they feel safe, loved, and supported, and when they don't have that feeling, they are unable to learn. 
   "I believe students' social and emotional status is parallel to their actual success in school, and in addition, to life," English teacher Mrs. Fey said. 
   Students, through what they learn from the SES, develop skills to manage their emotions. But the most significant factor that may halt this growth is being told they aren't valid. 
   "Invalidating or making students feel like their emotions are not real; they're very real, they're very much in that moment and they matter. Their emotions matter," Fey said. 
   Some teachers feel the integration of technology into their lives has effects on students' social and emotional status.
   "A difference I see is that friends would have to go out and do things together because we didn't have video games, we could go out and experience life," Art Teacher Mrs. Jones said. "A lot of kids today seem sad, depressed, and seemingly do not enjoy life in general." 
   With very high expectations at HCCPHS, the workload can feel overwhelming. Getting a bad grade heavily impacts a student's emotions, and stress, and could end up making them feel imperfect. Many students in this generation are struggling with some really hard things, like coming out of a pandemic. 
   "When COVID happened, I worried a lot about the students that live in non-supportive households, because I know that for a lot of those students, the school was their safe space," Jones said. "I predicted that it would take longer to adjust because we would have to build those relationships."
   Overall, one place we can start to revert these struggles is with the teachers. 
   "I believe that teachers need to be mindful and respectful of students' weekends," Jones said. 
   Weekends are essential in providing students with a break from the hectic and stressful weeks they have. Without that break, the stress intensifies.