Club Conundrums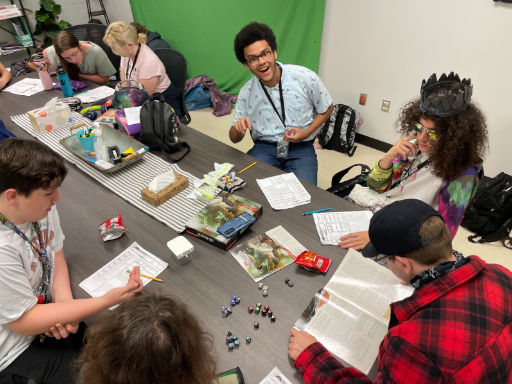 Hill Country has a variety of clubs, ranging from D&D to Crochet to Rocketry club. Students have needed help getting their clubs started, or just attending club meetings. For many peers, it seems stress is commonly related to commitment of clubs and attending their meetings. 
Students in our school have many options for clubs, but the dedication to be in multiple clubs could be overwhelming. This could lead to stress and indecisiveness, even though clubs are meant to be a stress reliever and fun! Some people accept this and are only able to join one. But before someone can join a club, the club has to be created.
"It was hard to get a staff sponsor and hard to make progress in getting actual events into motion," sophomore Chloe Sorenson said. "It was difficult to promote the Theater Club last year." 
There are quite a few road bumps involved in the making of a club, such as the pressure on students to know exactly what their clubs need to get started.
"The hardest part is probably starting to do the club work," sophomore Robotics member Jackson Olivares said.  "For example, where the start and the middle was to get off the ground."
Club leaders learn how to handle the difficulty that comes with making a club, how to communicate with adults effectively, and how to collaborate better with others. The reward is a fun and engaging environment that ultimately enriches students' school day.
"Robotics interests me because it is a great opportunity to learn new skills and get rewards. We also get to use STEM techniques," Olivares said.
Even with all the difficulty of being in and maintaining a club, they are still greatly enjoyed as a place to have fun and relax. Since students are able to choose the club they join, they are able to join one they are interested in or will enjoy. 
"Clubs interest me, as they're a great opportunity to learn new skills, how to handle stress, and get even bigger rewards for the work you put in," Sorenson said.