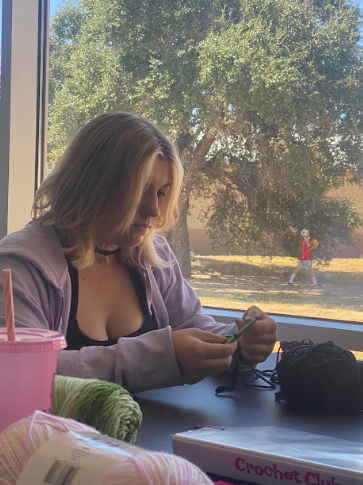 In correlation with the ANDA Asthma Foundation, the Crochet Club will be providing donations of student-made double crochet scarves. The scarf sign-up sheet is due before December.   
   "Each scarf should be about 4 inches wide and 36 inches long," Crochet Club President, Sara Ziegler said.
   Donators do not have to be a member of the club to give a scarf, but they do need to fill out the student sign-up form. The official date for the scarves should be sometime in November or December. The number of service hours received depends on how long students spend crotcheting each scarf and how many scarves they make. 
   "For a beginner, a scarf could take about five hours depending on how quickly and intently you are crocheting," Ziegler said. "For a more experienced crocheter, it should take about three hours."
   The service hours forms will be given to the president of the Asthma Foundation, Beverly Andaloro to receive the respective service hours. In the sign-up form, students will be asked how many scarves they will be producing by the due date; Andaloro will distribute the yarn and hooks based on the sign-up. If it is turned in late then it is not guaranteed that students will receive their supplies, this form is also used to keep track of students involved.
   If students have any questions about the topic they are encouraged to go to the club sponsor, Mrs. Davison, or Club President Sara Ziegler for further information.